Welcome
Welcome to Advantage Gymnastics Academy. We invite you to join a community dedicated to making a positive difference in the lives of children. We teach mental and physical discipline through the sport of gymnastics, while helping to create healthy and happy athletes who soar with confidence through life.
Please explore our webpage to find the right program for your family. If you would like help navigating the best path for your child, please contact us.
We are hiring!
Advantage Gymnastics is growing and we are hiring for all positions.
Advantage Gymnastics Academy is growing and hiring for all positions.
We are currently seeking experienced team and recreational coaches as well as customer service representatives.
Interested applicants are encouraged to send their resume and a brief cover letter to info@advantagegym.com.
Advantage Preschool Academy
Enroll now in our Academic Preschool. Start date September 8th.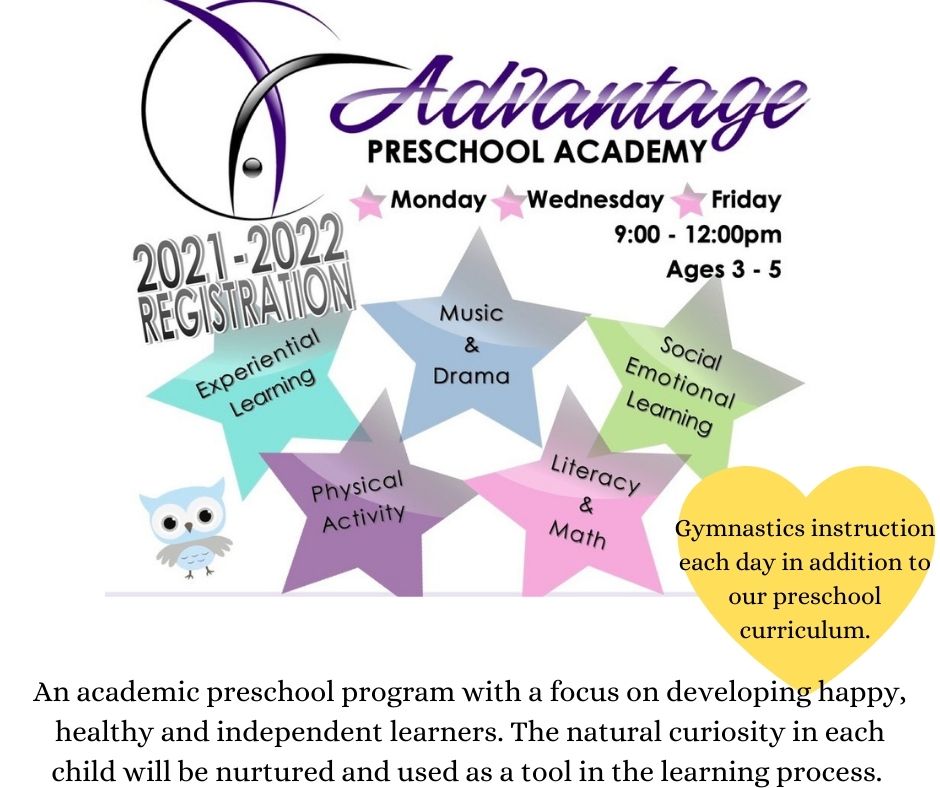 Ready to join one of our competitive teams?
Send us an email, info@advantagegym.com to set up a time for an evaluation.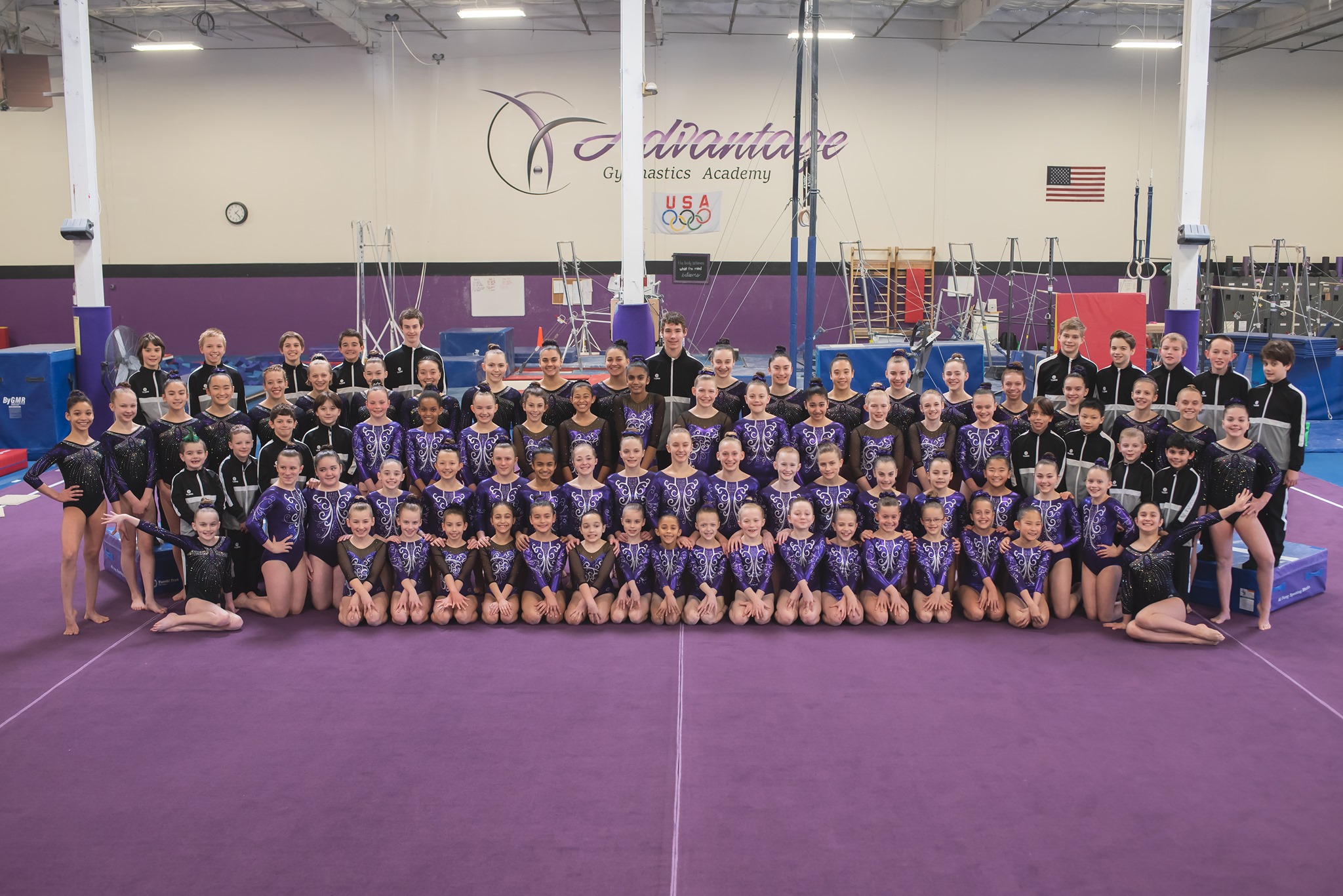 News
Welcome to summer at Advantage! Camp Advantage! There is still space in several of our camps this summer!  We offer 2 options for weekly camps to fit your needs. 9:00-12:00 Open for kids 3-12 years old 12:30-3:30 Open for kids 5-12 years old Campers will participate in a variety of [...]
Dear Advantage Customers, Advantage Gymnastics Academy has followed the guidance provided by the CDC and our local officials throughout the last year, and we are very proud of our safety record.  Going forward, we will continue to adapt our policies as guidelines are eased and will communicate those changes [...]
Happy Spring!  We have a busy spring and summer filled with new classes and events at the gym.  Following is a sneak peek at what's happening this month.  There will be more information to follow. NEW CLASS / EVENT ADDITIONS Indoor Playground returns to our schedule on Wednesdays 12:00-2:00 PM [...]
CHECK OUT OUR CLASS OFFERINGS